Wedding Theme: Hong Kong TVB drama inspired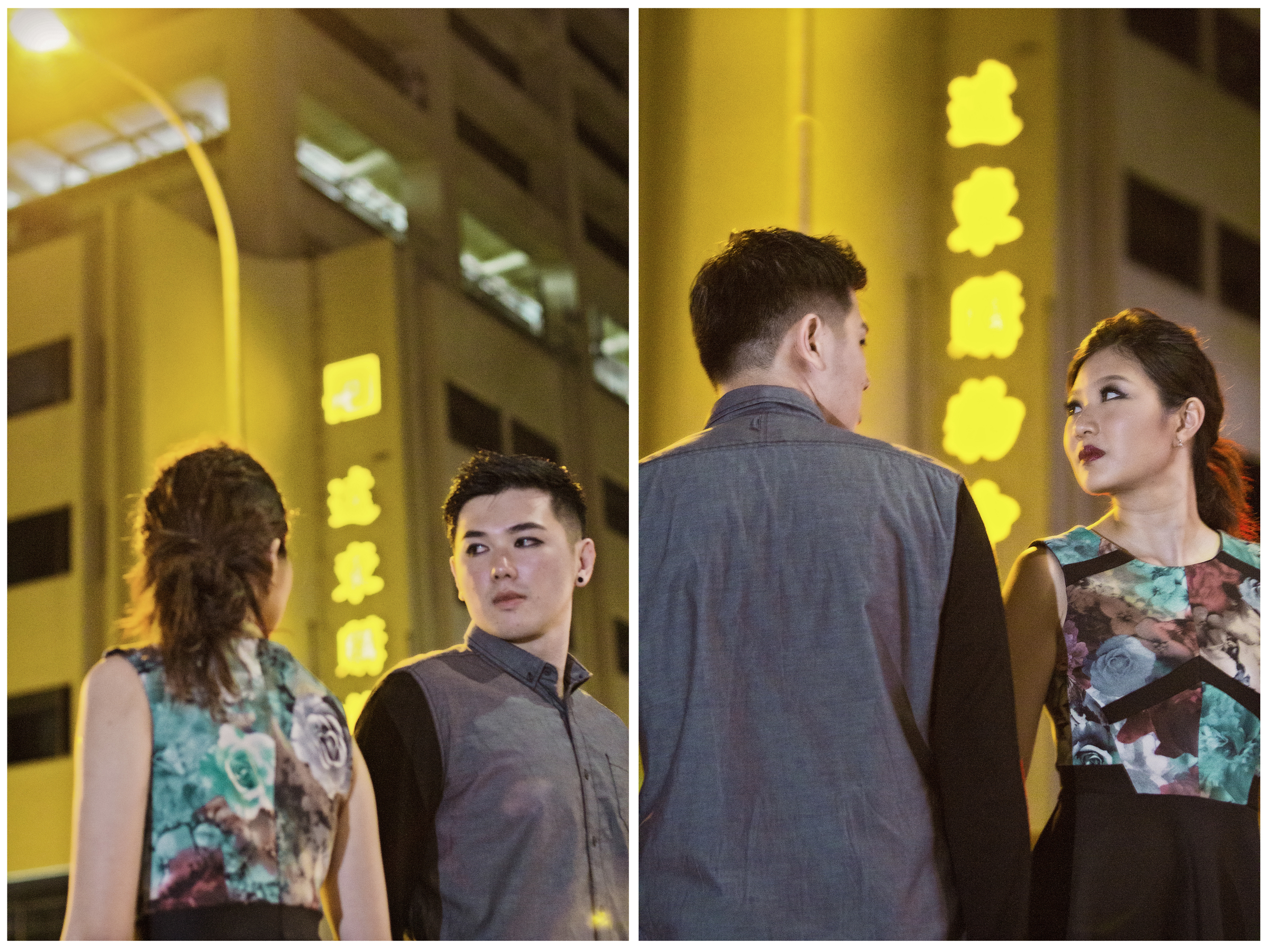 Triads, tattoos, and motorcycle chases; all to woo a girl. It makes for a very compelling story doesn't it?
JingPing & Weilun got in touch with us with a very specific idea in mind. They grew up with Hong Kong TV dramas and were hugely influenced by the noir and culture surrounding it.
Weilun is also is a motorcycle aficionado, owning up to 2 Ducati bikes and counting. They wanted to infuse all aspects of their cultural influence of bikes and car chases, set against the backdrop of the raw, gritty streets of Hong Kong. The only problem was that we were in Singapore. With no plans to shoot in Hong Kong, we were approached to come up with a shot-list to highlight certain cinematic themes within the couple's imagination.
In the city of neon lights, love blossoms.